Patriotic Crab Chart in memory of Al Yergey
This chart "Patriotic Crab" was released prior to Memorial Day 2019 in memory of my husband Alfred L Yergey III, that was killed riding his bike on Memorial Day Weekend.  
Releasing this chart and having others stitch it will perhaps remind all of us to be extra careful on our roads where bicycles and pedestrians are present.  The  profits of this chart will go to local charities.   Please call your local shop to order this chart.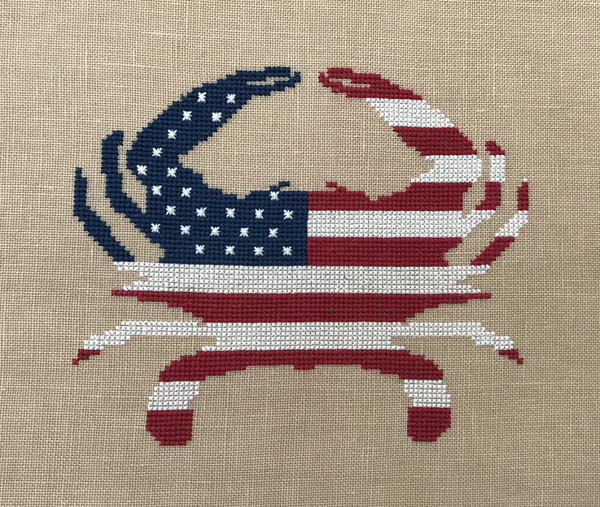 ---