New Nashville Releases - Sneaky Peaks!
Besides House and Hound featured below, Samplers Revisited will be showing 6 more new releases at the Nashville Needlework show the first weekend of March.  Please let your local shopkeepers know you want a copy of each (LOL).  
An original mid-Atlantic scene featuring easy to do Smyrna cross stitches in the "busy yard" of this sampler inspried piece.  See more under "New Charts" on this website for all the new releases below. 
Next is an antique Scottish Reproduction Sampler.  IIS c. 1820.  We don't know her name just her initials, but she stitched a very vivid sampler around 1820 in wool and silk on linen.  The reproduction is stitched in silk on linen.  I especially like the House and all the animals at the bottom as well as the articulated letters.  The colors are taken from the front of the sampler and the linen is a close match to the original.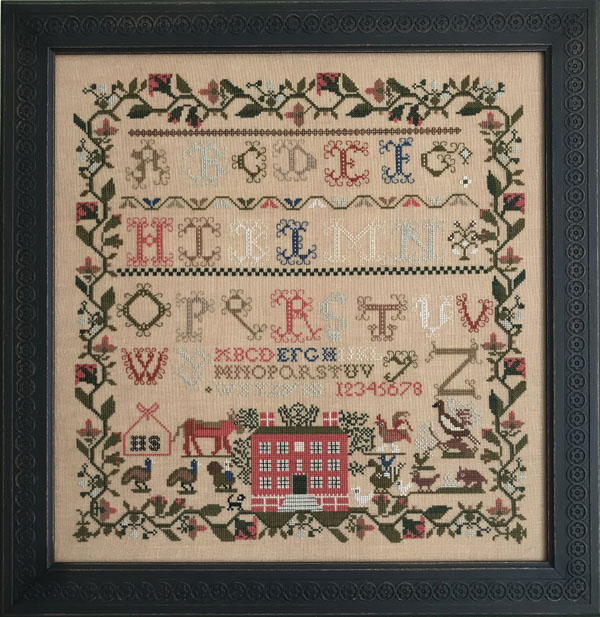 Next is a smaller Scottish reproduction sampler, as the top part of the sampler was so damaged, I just charted the bottom!  The colors are taken from the back of this sampler and it features a red house, Adam and Eve and a nice bottom scene with peacocks.  This is Margaret McLean 1796.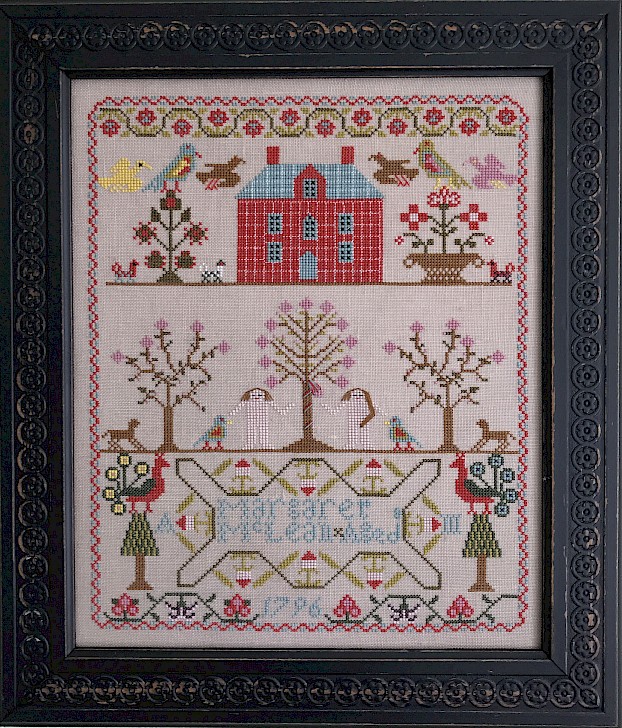 Now we get to the fun charts!  First is the one in a new "wine" series.  Keep Calm and Drink Wine.  Enough said.
Next is the next in the Steampunk line from Samplers Revisited.  Steampunk Pumpkins.  A few Smyrna crosses are embedded in the design for more pizazz.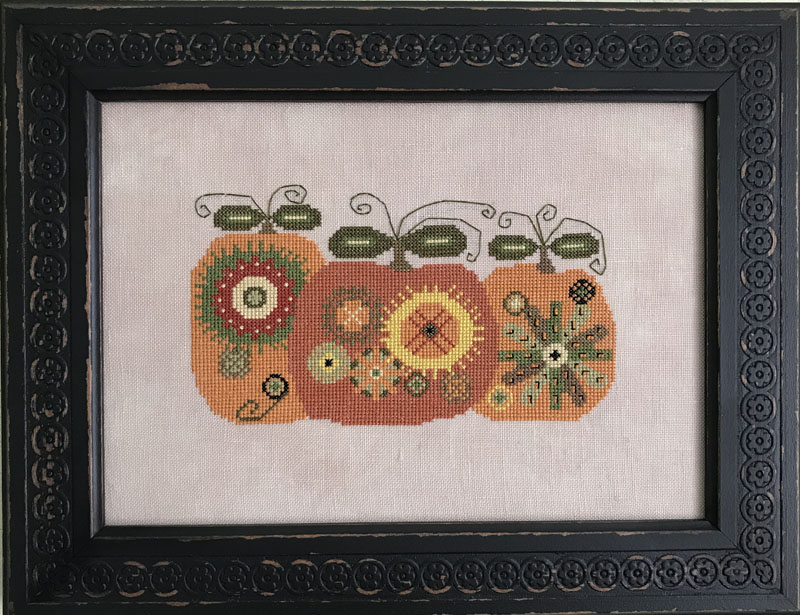 Finally there are two new charts from the Coastal Collection.
The first is "My Heart is at the Beach" and the second is "The Beach is my Happy Place"

---