Great Pumpkin Florentine is here!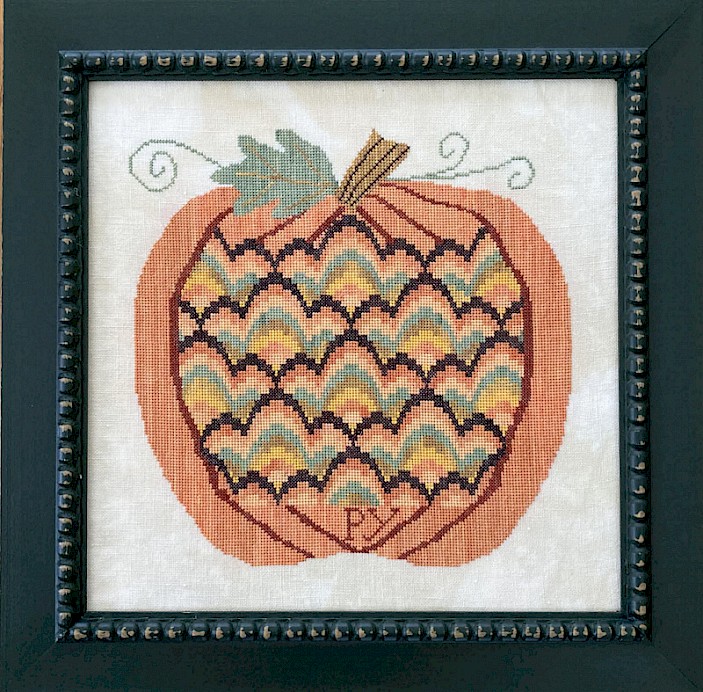 Just Released!  Great Pumpkin Florentine looks like it is stitched in Bargello stitch (Florentine stitch) but it is all cross stitch!
This is the 5th chart in the Great Pumpkin series (Hint, #6 that will complement this one is due out later this year)!  
Check out the Chart section (New Charts) to see all the particulars.
Tell your local shop or online shop to contact www.stitchingpretty.com to orders copies for you.  As usual my four "local" shops will have copies.  Sea Needles in Bethany Beach DE, Salty Yarns in Ocean City MD, Stitching Post in Baltimore MD, and In Stitches in Alexandria VA.  You can call any of these shops to get charts sent to you via snail mail.  If you want to see the model up close and in person, check out In Stitches in Alexandria!
---